How to Prepare for Worst-Case Scenarios
with A Last Will & Testament
If you or your loved ones are affected by the Coronavirus (Covid-19), do you have your affairs in order?
The current global health crisis reminds us how important it is to prepare for worst-case scenarios. Daily, we learn new details that make this pandemic more concerning and we know that Covid-19 presents an elevated risk for the elderly and those with a variety of underlying conditions. 
During these uncertain times, take control---and we're here to help!
Did you know that you need more than a Last Will and Testament to have a complete estate plan?  Otherwise, the plans you've put in place may never see the light of day. A Last Will and Testament covers your estate after you pass away, but who's in control of your assets while you are alive but unable to make decisions for yourself?  
Set up an estate plan to account for every scenario to create the peace of mind you've been missing. Below is a list of the five must-have estate planning documents and a list of problems that these documents can solve, especially in an unexpected medical emergency or crisis.
The FIVE Critical Estate Plan Documents you need to have in place NOW!
1. Last Will and Testament
After death, your will directs how your estate will be managed, who will receive your assets and in what manner. Without a will, the state of Texas will decide this for you. If you have the state decide, the cost for your family to manage the estate will be many times higher than if you had a last will and testament.  
Without a last will and testament, any qualified person, who doesn't have to be related to you, can ask the court to be put in charge of your estate. Without a will, it will be up to the judge to make that decision---not you.
A trust allows a third party (the trustee) to hold assets on behalf of another person (the beneficiary). There are a number of ways to set up a Trust which enables you to specify how and when the assets pass to beneficiaries. Trusts usually avoid probate, so beneficiaries are able to gain access to assets more quickly than they might through a Will.
It is likely that some part of your estate plan should include a trust. Consider the following:
Are your children ready to manage a large sum of money right now?
Is all your property located in the same state?
Is your entire family located in the same state?
Do you want your family to be able to avoid the costs and delays of probate?
Do you want to make sure your spouse has enough to live on if you need expensive, long term care?
Do you have a family member who is currently receiving public benefits and would lose eligibility if they received an inheritance from you?
If any of these apply to you, you should be talking to your attorney about the right kind of Trust to solve these issues.
3. Financial Power of Attorney
A Financial (or Durable) Power of Attorney creates an ability to make financial and legal decisions on your behalf. It's important not to put this off. Sometimes people are concerned about giving up control and delay too long: you must be legally competent to assign this role!
Do you and your loved ones all have correctly drafted powers of attorney in place? 
Some common issues with Powers of Attorney:

Did you print a copy you found on the internet?  

Did you know every state has a different form? 

Did you know title companies in Texas require specific language in the Power of Attorney to allow you to complete real estate transactions on behalf of another?  

Did you include the Grant of Specific Authority Section and properly execute those specific terms? If not, you may be unable to take the necessary steps to help your loved one plan for long term care; perhaps forcing them to spend down their assets unnecessarily.  
Ready to talk to an Estate Planning & Elder Law Attorney?
Discuss your concerns so that your Power of Attorney can be drafted correctly the first time.
4. Medical Power of Attorney
You can ensure that your medical wishes are carried out by appointing a Medical Power of Attorney (also called a Durable Healthcare Power of Attorney). Note that Medical and Financial Powers of Attorney are created by separate documents.
Some important questions to consider:
Who in your family has the authority to make medical decisions for each other?  

What if that person is unreachable---especially in today's social distancing and quarantine environment?  

What back-ups are listed?  

Have you provided authorization to the right people to receive your medical information?  

If not, how will your loved ones be kept in the loop to make the best decisions for you when you are unable to do so for yourself?
Don't take for granted that things will be handled in the way that you would want unless you have a plan in place.
5. Directive to Physicians (Living Will)
What if you are diagnosed with an incurable condition, or debilitated and unable to make decisions for yourself? Is it important for you to control your end of life treatment? Do you want to relieve your family from making a life and death call?  
A Living Will allows you to explain in advance what kind of care you do and don't want, in case you can't communicate that in the future.
Civil Law
We deal with many civil law cases here at The City Lawyers. If you have non-criminal legal issues, our Civil Law lawyers can help you out. Call us for an appointment.
Civil Law
We deal with many civil law cases here at The City Lawyers. If you have non-criminal legal issues, our Civil Law lawyers can help you out. Call us for an appointment.
Family Law
Here at The City Lawyers, we specialize in cases under the Family Law section. Delicate divorce matters take up around 96% of all our annual cases.
Philosophy
We believe all legal cases are equally important, especially for the individual client.
Our company is needed in both good and bad situations in life, and we do whatever we can to make all cases a good experience no matter the subject. We look at our clients as people with genuine problems and do not measure their wallet before we look at their case.
Why Us?
There are many law firms, but our numbers prove we have a good thing going here at The City Lawyers. We respect our clients and they respect us, and that is what sets our company apart from others.
If you have questions regarding our company, you should give us a call. We will do everything possible to make sure we are the right fit for your case.
"It is forbidden to kill; therefore all murderers are punished unless they kill in large numbers and to the sound of trumpets."

― Voltaire
Frequently Asked Questions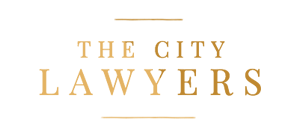 909 Terra Street, Seattle, WA 98161
help@thezitylawyerz.com
Tel: 701-946-7464